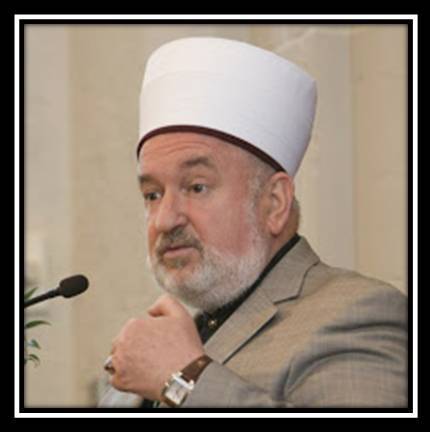 Shaykh Professor Dr. Mustafa Ceric
Shaykh Professor Dr Mustafa Ceric (Born: 1 January 1952) is Grand Mufti of Bosnia and Herzegovina. Mustafa Ceric is a guiding light for Islam in Europe and the leading Islamic authority there; he became Grand Mufti of Bosnia and Herzegovina in 1993. Ceric is outspoken on interfaith initiatives in the Muslim World and is considered one of the most influential Muslim leaders of current times.
Advocate of Cross-Cultural Engagement In 2006, Ceric issued the 'Declaration of European Muslims' to the European Union stating that European Muslims are dedicated to the common values of law, tolerance, democracy and human rights, the value of life, faith, freedom, property, and dignity. In May 2009 Ceri disregarded warnings of possible violent protest by visiting Serbia and spoke at a sermon in the town of Tutin about the need for Bosnian and Serbian Muslims to unite as one entity.
Ceric joined the International Religious Advisory Council of the TB Faith Foundation in 2008, committing himself to its mission of promoting respect and religious pluralism through discussions on social injustice. The Arab Spring events have not significantly affected the influence of Dr Ceric.
Biography of World Muslim Scholars
உலக இஸ்லாமிய அறிஞர்களின் சுயவிபரக்கோவை