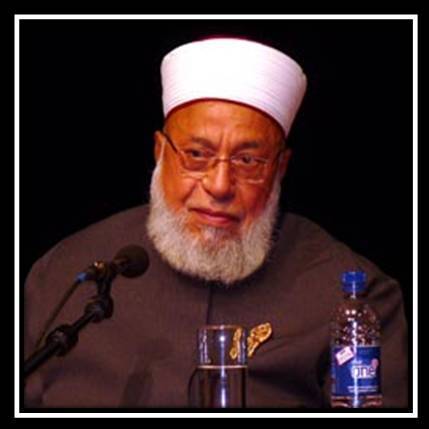 Shaykh Muhammed Saeed Sagharji (Rahmatullahi Alaihi)
Shaykh As'ad Muhammad Saeed as-Sagharji lives in Damascus. He is one of the greatest Faqihs (jurists) of Syria.
He is author of the famous work "al-Fiqh al-Hanafi wa Adillatuhu". In addition to his authority as a great Jurist he is also a profoundly spiritual personality and is a murshid, spiritual guide, in the Shadhili spiritual path.
His works are included as part of syllabuses in Islamic colleges and universities all over the world including at the prestigious al-Azhar of Egypt.
Shaykh as-Sagharji is the Head Imam of renowned Jami'ah Masjid 'Umawi (Ummayad Mosque), comprising 7 permanent imams who are among the religious authorities and scholars of Syria. He is currently teaching students at Farghana Institute.
Biography of World Muslim Scholars
உலக இஸ்லாமிய அறிஞர்களின் சுயவிபரக்கோவை