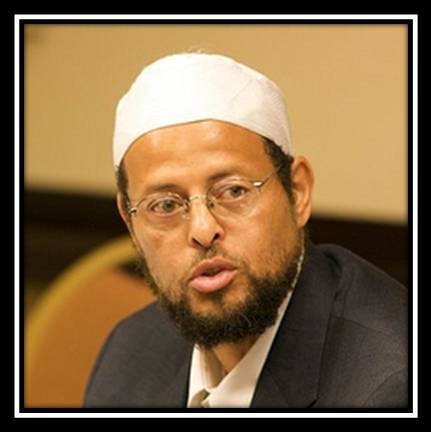 Shaykh Zaid Shakir
Imam Zaid Shakir is amongst the most respected and influential Muslim scholars in the West. Born in Berkeley, California, the second of seven children, he accepted Islam in 1977 while serving in the United States Air Force.
He went on to obtain a BA sigma cum laude in International Relations at American University in Washington D.C. and later earned his MA in Political Science at Rutgers University, where he emerged as an active leader in campus activities, helping to revive the Muslim Student Association.
During his tenure, he co-lead a successful South Africa divestment campaign and was a co-founder of a local Islamic center, Masjid al-Huda. After a year of studying Arabic in Cairo, he settled in New Haven, Connecticut and continued his tireless community activism co-founding Masjid al-Islam, the Tri-State Muslim Education Initiative, and the Connecticut Muslim Coordinating Committee.
As Imam of Masjid al-Islam from 1988 to 1994 he spear-headed a community renewal and grassroots anti-drug effort in the local neighborhood, and taught as an Adjunct Professor of Political Science and Arabic at Southern Connecticut State University until his departure for Syria to further his studies in the traditional Islamic Sciences. For seven years in Syria and briefly in Morocco he immersed himself in an intense study of Arabic, Islamic law, Quranic studies, and Islamic spirituality with some of the top Muslim scholars of our age. In 2003, he moved to Hayward, California with his family to serve as a scholar-in-residence and lecturer at Zaytuna Institute where he now teaches regular courses on Arabic, Islamic Law, History, and Islamic Spirituality.
JazakAllahu Khair to:
www.revivingtheislamicspirit.com/convention/speakers.php?id=13
Biography of World Muslim Scholars
உலக இஸ்லாமிய அறிஞர்களின் சுயவிபரக்கோவை